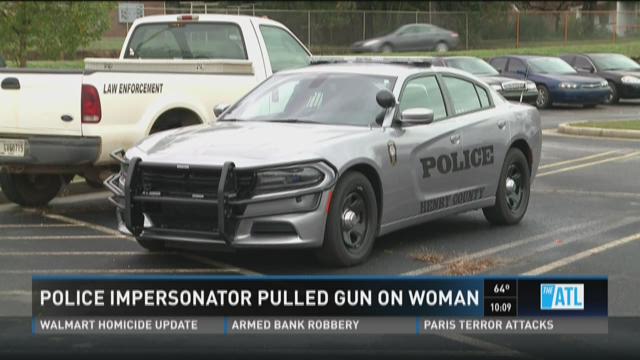 ELLENWOOD, Ga -- Henry County Police are looking for a man impersonating one of their own. They say he pulled a gun on a woman after pulling her over for a traffic stop.
Megan Kelly said everything seemed normal when she was pulled over. The man who came up to her car was wearing uniform. His car had flashing red and blue lights, and it said "Henry Co" on the side of his car, a black Charger.
"As soon as he came up to the car he told me that it was stolen so I laughed because obviously it wasn't stolen," Kelly said.