Homes vandalized in Henry County | News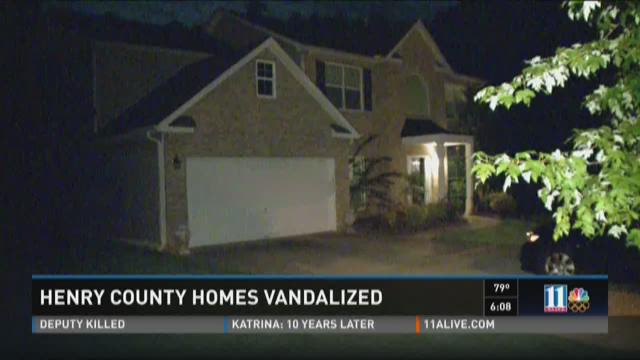 HAMPTON, Ga. -- A number of Henry County homeowners were awakened or returned home late Friday night to find their homes vandalized.
Investigators are working to determine who wrote a series of racially and sexually offensive words on garages and at least one vehicle.
Investigators say they began getting calls soon after midnight from residents in the Fears Mill and Gold Leaf subdivisions. Police believe at least 15 different homes were hit.
The vandals used red and pink paint, but according to investigators, the paint was not permanent. Many residents were able to wipe the words away, but one woman decided to leave it up through the weekend to make a statement.
Cathy Holt says she returned home Friday night to find the N-word scrawled on her garage.
"When I first saw it, it scared me. Because I didn't know it happened to other people in the neighborhood," she said. 
"I think it needs to be left up to show people where we stand," Holt said. "One night you come home and this is on your door."