Abandoned Henry Co. baby a 'Safe Haven' law quandry | News
STOCKBRIDGE, Ga. -- Authorities in Henry County are trying to figure out if they're going to press charges against a young mother and a man who they say abandoned a newborn baby at a dental office.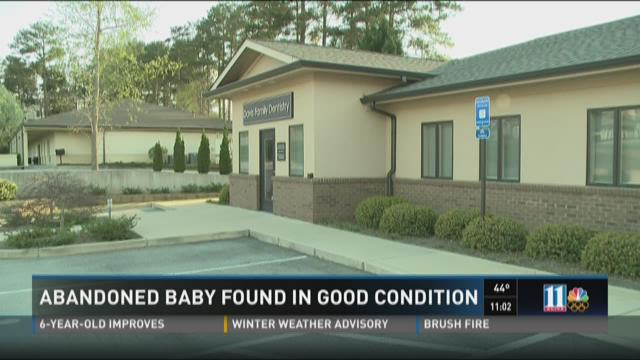 That baby boy was just a few hours old when first responders found him, they say he's going fine.
It was about 5 a.m. when authorities received a 911 call letting them know a baby had been dropped off here at an area dentist's office.
It's right across the street from Piedmont Henry Hospital and now prosecutors are trying to decide if those actions fall under the state's Safe Haven law.
The mother, a 16-year-old girl, had just given birth only a couple hours prior.
"It was not at a medical facility," one police official said. "It was at a private residence just south of Henry County, we believe."
Police believe a man left the baby then walked about a mile away to this Walmart and called 911.
Officers found the baby, the man and the mother soon after.
It's not clear the relationship between the man and woman but police said the mother was aware of the man's actions.
"These individuals did make some type of attempt to drop the baby off at a safe place," an officer told 11Alive.
Georgia does have a Safe Haven Law which says a mother won't face charges if she leaves a newborn baby in the physical custody of an employee at a hospital or similar medical facility.
It's not clear if this case would apply.
Detectives are speaking with the man and woman to see if they'll face charges.
"That's going to be a decision for prosecutors to make," one official said. "It could fall under that statute, it's just too early right now. Our intentions are just to make sure the mother and the baby are fine."
Thankfully the baby is in good shape - as is the mother.
"We've had some tragic instances where babies were left but in this case, it's a success story," officials said.
The division of family and children services has been called in to care for the baby.
Police have not released the names of the mother or the man in this case.