911 caller: There's a baby outside Henry County dentist office | News
STOCKBRIDGE, Ga. — Authorities have released a 911 call in which a man tells dispatcher about an abandoned baby outside of a Henry County dentist's office.
Authorities said they received a call early Sunday that a baby had been dropped off at a dental office next to Piedmont Henry Hospital.
In the call, the man tells dispatchers, "I would like to report a baby at the Davis Family Dentistry across from the emergency ambulance entrance at Piedmont Medical. This is not a joke. Please go. Hurry." He then hangs up. (Click here to hear the call)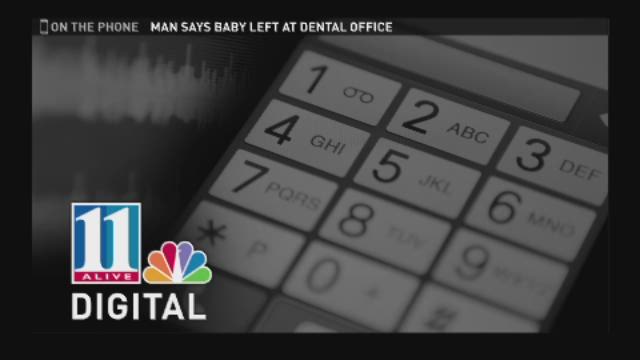 Authorities have not yet decided if they're going to press charges against the mother.
Sarah Koeppen, co-founder of The Hope Box, said when she heard the story, she believed the teens were trying to follow Georgia's Safe Haven Law, which allows a mother to.give up her newborn without the risk of prosecution.
"I knew immediately that they were trying to do the right thing and follow the law have thought it was a safe haven facility," said Koeppen.
First, the child must be left at a medical facility. A dental office is not considered a medical facility.
Second, the mother only has seven days to decide whether to leave the children.
"There's a lot of postpartem. There's a lot of issues. There's a lot of fear, domestic violence. There's a lot of things going on and suddenly she has a great fear for her life or her child's life. She needs a better option than now, it's been 8-9 days. Now I'm terrified and I don't know what to do," said Koeppen.
A third issue is the mother is required to leave her personal information with the baby, including her name and address. 
Finally, the father has no rights under Georgia law.
"A father can still face abandonment charges. In fact, a father cannot even (legally) abandon a baby (under the Safe Haven law). Only a mother can, Said Koeppen. "Other safe haven laws (in other states) have a clause where a father would have 30 days to come forward."